Client: REI
Role: Associate Creative Director
Agency/Brand: REI Brand Lab

Challenge: Build excitement around the biggest upgrade to REI's lifetime membership in its 80+ year history.

Solution: A 360-campaign campaign built around the idea that One Membership leads to a lifetime of boundless discovery. Focusing on the benefits of membership, and member stories. We featured real members, experiences, and created a design language that dialed up the excitement.


Paid Videos
A series of :15s videos that focus on specific membership benefits, that help educate new audiences and drive conversion.




Digital & Social
To celebrate membership we redesigned the REI.com expereince and focused it on membership. The goals were, excitement, education, and humanity. We needed to ensure that the human element wasn't lost on any touchpoint.







In-Store
We redesigned the in-store experience, to celebrate membership, and educate visitors on the new benefits.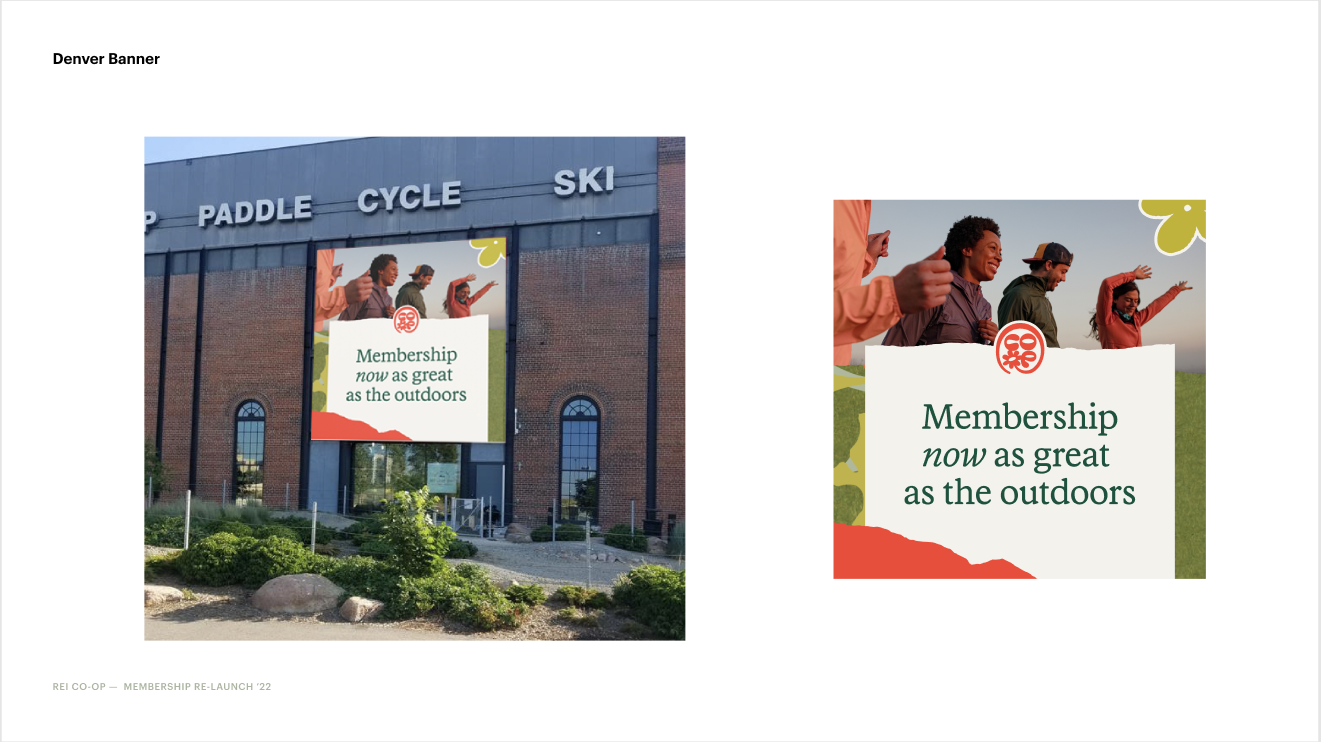 Direct Mail